How dreams come true
TROPICAL LIVING CONCEPTS BALI HOUSES | OCEAN VIEW42
Dreams are coming in different shapes, forms, colors.
BALI HOUSES
are what you can build on your own beach or island property somewhere. Choose your house out of a vast selection, from simple gazebos up to luxurious 6-bedroom residences on 2 levels and everything between.
We are the exclusive agent of
Bali PreabWorld
, a leading manufacturer of original Bali houses and your partner in high-end residential real estate development.
(Latin America, US Gulf coast, Northern Caribbbean islands)
OCEANVIEW42
is a fractional ownership concept enabling everybody to own prime beachfront real estate at Panama's Pacific coast.
Beside growth potential, there is an annual dividend of spending 8 weeks in your own luxury suite. 42 means "for two" months.
We are working with specialized and experienced law and trust firms to make this a smooth and clean experience.
Who are you dealing with?
I am Jay, founder & CEO of Luckxus Promotions, enjoying life in Panama for 10 years already.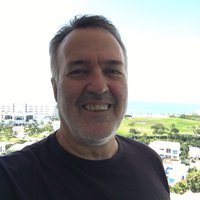 With decades of leadership in Internet business, my team and myself are promoting few selected products for a better life. Stay curious and join the journey, if you want.