Location
Leaving Panama City west-bound, after less than an hour, Chame marks the begin of a 65 km coastal strip, with beautiful beaches. Almost at the end, you'll reach Playa Blanca.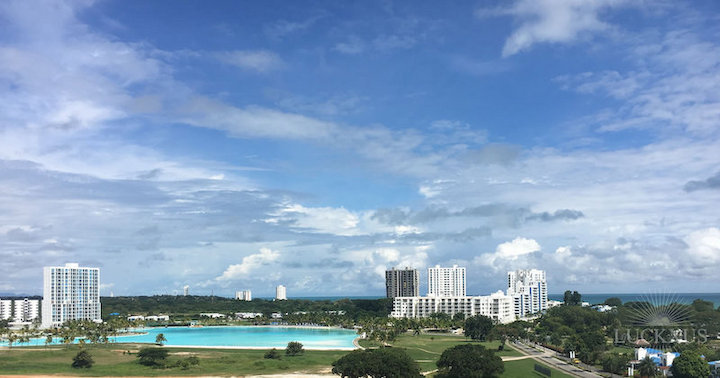 Two miles after driving through the runway underpath of Scarlet Martinez International Airport, the Marea Mall marks the entrance to Playa Blanca. 2 more kilometers and you'll arrive at the gate of Playa Blanca Resort.
This has been the first development in the area and has grown over the years. It is home of largest saltwater lagoon in Central America and the Caribbean. It has an all-inclusive hotel, a towncenter with bars, restaurants and stores, water slide, sports facilities, marina.
There are 14 condo buildings, so far, and numerous villas - all clean, well maintained and safe. During the holiday season, between November and Easter it can be a vibrant place, rest of the year it is quiet and relaxed.
In front is a 2.5 km sandy beach, with huts and chairs. The right place for a walk in the morning or afternoon, watching birds and boats, enjoying all kinds of water sports. In the neighbourhood is a Riu Resort, few more developments and then The Buenaventura.
There are golf courses nearby, numerous beach bars and restaurants, old churches, and it is not far into the mountains.
Weatherwise, this part of Panama has perfect weather all year long. The dry season between December and April is made comfortable by a sea breeze. The green season between May and November is not very wet in this part of the country. Season all the time.