Locations
Leaving Panama City west-bound, crossing the Bridge of the Americas, after one hour, a coastal strip begins (marked in red), stretching more than 60 km from Punta Chame to Rio Hato (Buenaventura). The Panama Riviera.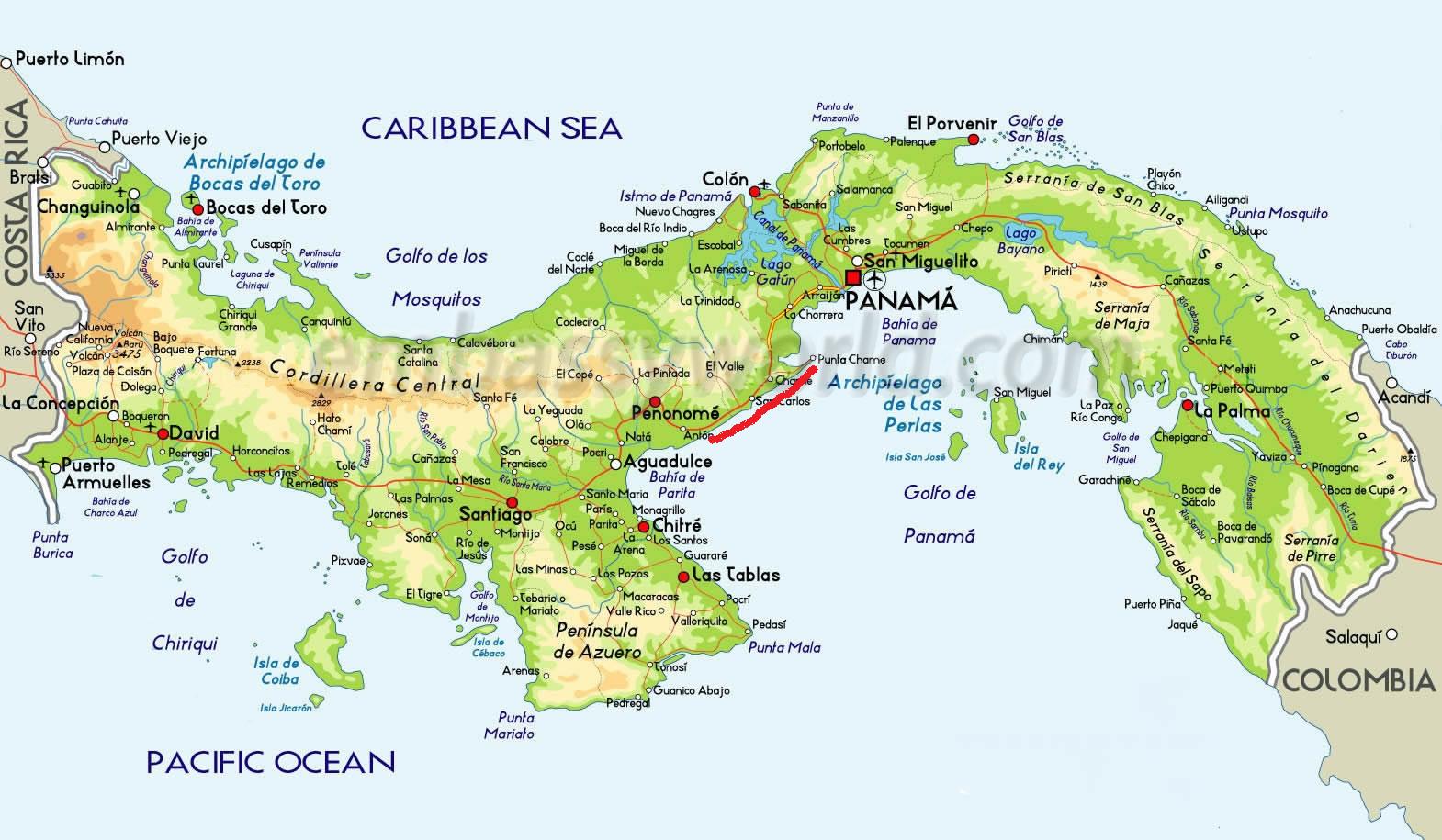 Naturally separated by rivers and rocks, there are so many white, golden and even black beaches. This is Panama's premier beach location, where many resorts have been growing over the last years and still are. Fortunately, the Panamanians have avoided the failures of others. It is not a chain of concrete, but well-designed, spacious resorts with villas, condo buildings, hotels, restaurants, bars, pools, golf courses, gardens, boat ramps, marinas.
Sitting outside most of the time, you may listen to the live music of a nearby hotel, watch the yachts and fishing boats or enjoy fireworks in different places along the beach. Or visit one of the beachside places to have a drink, to enjoy super-fresh seafood or roasted chicken, mango fruits or avocado salad.
We are constantly visiting existing and new developments, searching for investment opportunities available already or soon, with great views and in good quality. Before you take ownership, it has been taken care of all the furniture and equipment needed. You'll find a perfect place.
These are some of the places:
Punta Chame - Playa Caracol - Gorgona - Coronado - Playa Ensenada - Vista Mar - San Carlos - Punta Barca - Rio Mar - Casa Mar - Bijao - Decameron - Farallon - Playa Blanca - Lighthouse - Buenaventura