OCEANVIEW42 - Very best view and privacy in Playa Blanca Resort, Panama
Find all the information necessary about our vacation rental in Playa Blanca, Panama.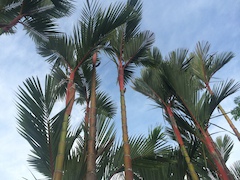 Rental rules
This place is perfectly tailored for 2, can accommodate up to 4. No pets.
To welcome visitors, contact the office on ground floor or building security.
Any damage to report to the concierge. They will take care within hours.
Community rules
Follow advice of security staff.
Read the pool rules and abide.
More about Playa Blanca Resort
Playa Blanca Resort is located right on the Pacific beach, consists of a hotel, villas and condo buildings, a town center and several sports facilities.
There are restaurants, bars, stores, and more.
Highlight is the giant artificial saltwater lagoon (3 ha). To access, identify with building name and apartment number.
What's around
2 km away, at the Inter-American highway, there is a mall with Super99, Arrocha pharmacy, rental car agencies (National, Dollar) and more stores.
The local fish and vegetables market is another 3.5 km away, towards Panama City, shortly after the airport underpass.
Golf courses are in
Farallon
(6 km away) and
Buenaventura
(3 km away).
Surfing in
San Carlos
, kitesurfing in
Punta Chame
What to explore in Panama
El Valle de Anton
Coronado
Campaña National Park
Beautiful 16th century church in Nata
Panama City with its historic
Old Town
, restaurants, bars and stores
Visitor center of
Miraflores locks
of the Panama Canal, Pacific entrance, locks in operation since 1914
Agua Clara locks
of the Panama Canal, Atlantic entrance, bigger locks in operation since 2016, and
Fort San Lorenzo
16th century
Las Perlas Archipelago with
Isla Contadora