How dreams come true
TROPICAL LIVING CONCEPTS LUXURY BEACH RESORTS | OCEAN VIEW42 | LiBERTADO
Dreams are coming in different shapes, forms, colors.
LUCKXUS
means luxurious beach and overwater villas, pre-fabricated, shipped and assembled, even in the most remote and exotic locations.
We are the exclusive agent of Borneo Benar Sdn. Bhd., a leading timber manufacturer and high-end resort builder, now with a presence in the Americas
OCEANVIEW42
is a fractional ownership concept enabling everybody to own prime beachfront real estate at Panama's Pacific coast.
Besides growth potential, there is an annual dividend of spending 8 weeks in your own luxury suite. 42 means "for two" months.
We are working with specialized and experienced law and trust firms to make this a smooth and clean experience.
LiBERTADO
is a concept for independent living, whereby Panama is the perfect but not the only choice.
Who are you dealing with?
I am Juergen (Jay), the founder & CEO of Luckxus Promotions, enjoying life in Panama for more than 10 years already.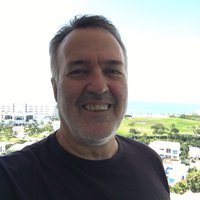 With decades of leadership in international business, my team and I are now promoting a few selected products for a better life.
Stay curious and join the journey, if you want.