One-stop shop for tropical beach resorts
Under the LUCKXUS RESORT brand, a large-scale manufacturer, having successfully built numerous luxurious resorts in the Indian Ocean, is joining forces with a project management and an assembly entity to serve the Americas.
LUCKXUS PROMOTIONS S.A., registered in the Republic of Panama, is acting as exclusive agent of Malaysia-based BORNEO BENAR SDN.BHD. and project manager to deliver first-class tropical beach villas and resorts in the Americas. Out of Panama, our potential customers are not farther than a few flight hours to the North and to the South, only 2 hours to all of the Caribbean, with Hawaii as only exception.
LUCKXUS RESORT does build on the experience acquired in more than 20 luxury tropical island resorts, over more than 10 years.
Raw material comes mostly from the forests of Borneo, the proverbial backyard of BORNEO BENAR. Nobody knows more about wood than they do.
And nobody knows more about the special requirements of luxurious tropical beach and island resorts than they do.
Last but not least, REXORT ASSEMBLY is bringing German craftsmanship and thoroughness into the mix, closely cooperating with the manufacturer and local specialists.
Who are you dealing with?
I am Juergen (Jay), the founder & CEO of Luckxus Promotions, enjoying life in Panama for more than 12 years already.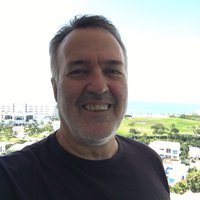 With decades of leadership in international business, myself, my team and our business partners are ready to make your vision a reality.