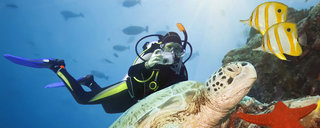 There is more than the Panama Canal and the Panama hat in Latin America's second richest economy.
For good reasons has Donald Trump built his first Trump Ocean Club in Panama City, Panama. It s the highest building in Latin America, but not standing out much of the skyline there.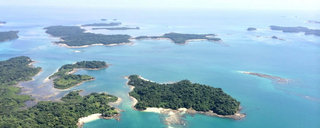 A world of 200 or more islands and islets in the Gulf of Panama, most inhabitated. A maritime wonderland with whales, dolphins, marlins, mantas, turtles and more. A paradise for sailing, sport fishing, snorkeling, swimming, beachwalking, and for seafood.
One hour west of the capital, in Gorgona, the Inter-American Highway gets close to the Pacific coast. Along this coastline, from the tip of Punta Chame 70 km to Rio Hato, there are numerous settlements, fisher villages, hotel resorts, beach communities and lonely places.
And it's less than an hour by car to reach the former volcano lake of El Valle or the mountain tops of Altos de Maria, at 1,000m.